Submit online
Subscribe now
Most viewed articles
Join as reviewer
Track your Manuscript
Plagiarism Alert

Current Issue
Editor-in-Chief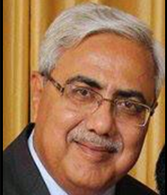 Welcome Message
The Journal of Dental Specialities (JDS), a peer-reviewed, open access, biannually published journal under the aegis of I.T.S- The Education Group, is the official publication of ITS Dental College, Muradnagar and Greater Noida. The JDS inculcates areas of craniofacial research compendiously, so as to, disseminate new information and append relevant database. Empirically, the journal belongs to its contributors and readers, whom, I heartily welcome to the journal website.
Users can register themselves on this website to experience a cumulative, well structured dataflow, wherein, information including manuscript submission guidelines, current issue, archives, subscription link and information about I.T.S- The Education Group can be easily accessed. The journal has more than 12 international indexing and is in pipeline for being PubMed® indexed shortly.
I am grateful to our chief patron Dr. R.P Chadha and members of our editorial committee for their continued support and valuable inputs to strengthen the base of JDS significantly. I welcome, all the authors, who wish to publish their original work to JDS. This would aid in bringing out cutting edge research innovations in their respective fields. You are requested to adhere to the journal guidelines in letter and spirit for early approval and timely publication of the articles.
For additional queries related to the Journal of Dental Specialities, users can get in touch with the editorial manager at editorialmanager-jds@its.edu.in. We shall be happy to assist you.
Sincere Wishes,

Prof. (Dr.) Vinod Sachdev
Editor-In-Chief
The Journal of Dental Specialities (JDS)