Secretary - I.T.S The Education Group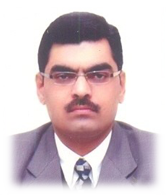 Shri B.K. Arora
Professional education in past few years have undergone manifold changes and demonstrated varying career options and opportunities to young students. With increased competitiveness in the industry and technology adoption, the needs of organizations are changing very fast. These needs are posing different kind of responsibilities on academic institutions to produce more sensitive, productive, employable and skillful professionals.
Academic environment, intellectual capital, physical infrastructure, Corporate Resource Center - placement, and career oriented education are some of the important dimensions to measure the quality of an institute. I.T.S - The Education Group has completed more than 15 years of excellence in imparting technical and management education and is famous for creating competent global professionals equipped with all types of skills set to handle industry challenge
Established in 1995, I.T.S - The Education group imparts education with the interests in IT, Management, Dental, Paramedical, Pharmacy & Engineering education through its four campuses at Mohan Nagar, Murad Nagar & Greater Noida.
I.T.S has become one most sought after destination from its inception for those who are seeking quality education. It has moved from strength to strength, through innovative pedagogic approach and ability to adapt to the changing business environment. We feel proud to say that in dynamically needs of the Industry and the business, by value additions in course contents and innovation in teaching methodology.
We are committed to provide best of the learning and growing opportunities to our students.